I have created three delicious meals (tested in the field - they are indeed delicious!) for our birthday feast!
For the starter, not pumpkin juice, but pumpkin soup!
Ingredients:
1/8 of a pumpkin (any kind is good, all pumpkin is delicious)
1 potato
1/2 an onion
1 tsp crushed garlic
1 small chili
1 tsp of ground cumin
1 tsp of ground coriander seeds
1 tsp olive oil
salt & pepper to taste
chicken or vegetable stock
Note: if you don't like spice, omit the chili.
Step 1
Dice the pumpkin, potato, chili, and onion.
Step 2
Fry the onion and garlic together until translucent.
Step 3
Add the pumpkin and potato. Cook for a few minutes.
Step 4
Add water to stock (I used stock cubes because that was what was in my pantry, but if you have ready-made stock that works too) and pour into the pot until just covering the pumpkin and potato. Mix in the cumin, coriander, and chili. Season with salt and pepper. Simmer until the pumpkin and the potato are falling apart.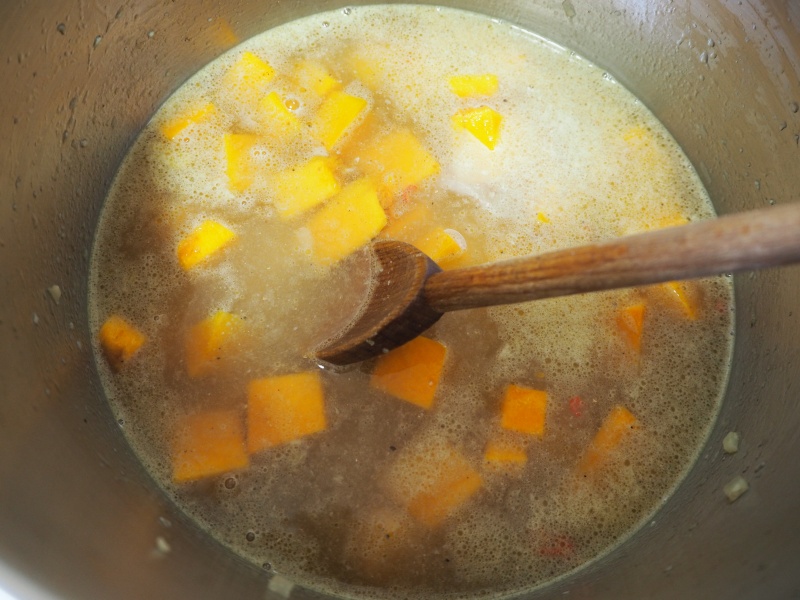 Step 5
Blend until soup is smooth.
And your soup is ready and delicious!
Sprinkle a little paprika to garnish.
Second recipe! Charming Chorizo saffron rice.
This is what was in my fridge, and it turned out pretty good, even if it was a little thrown together.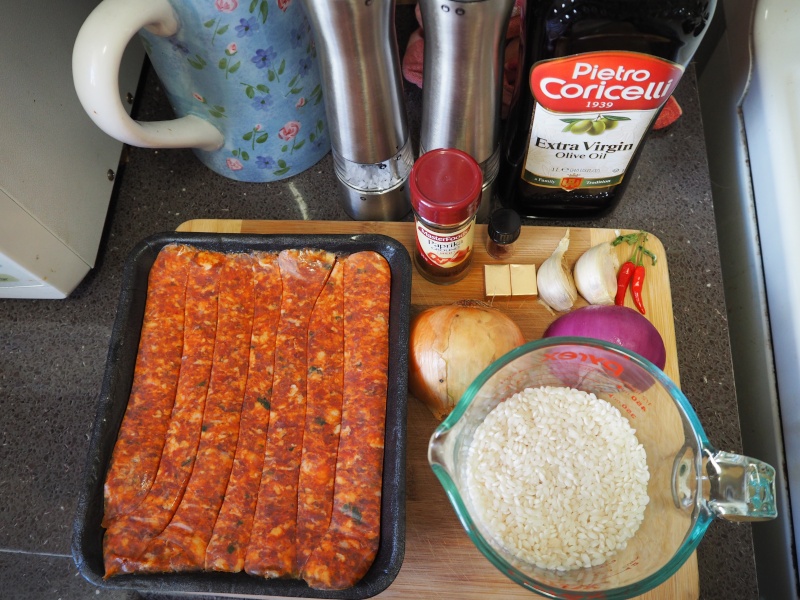 Ingredients:
Chorizo sausage - about 500g
1/2 a spanish onion
1/2 a brown onion
2 chilies
2 cloves fresh garlic
2 cups of medium grain rice
1tsp olive oil
1 pinch saffron
salt and pepper to taste
1tbs paprika
2-3 cups chicken or vegetable stock
Step 1
Chop your ingredients!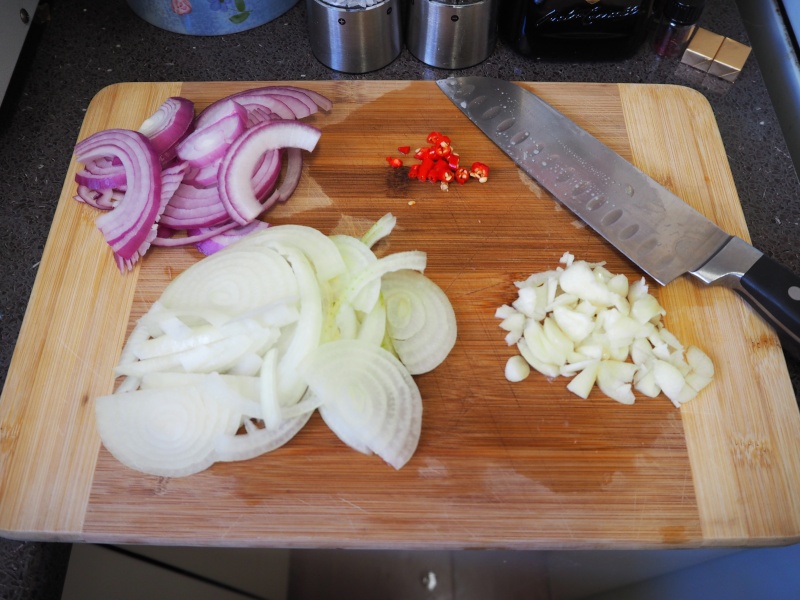 Step 2
I cooked my chorizo a little first, then transferred it out of the pan before adding the onion and garlic to the pan. Cook for a few minutes until translucent. Cut the chorizo into bite-size pieces and put back in the pan to cook for five more minutes.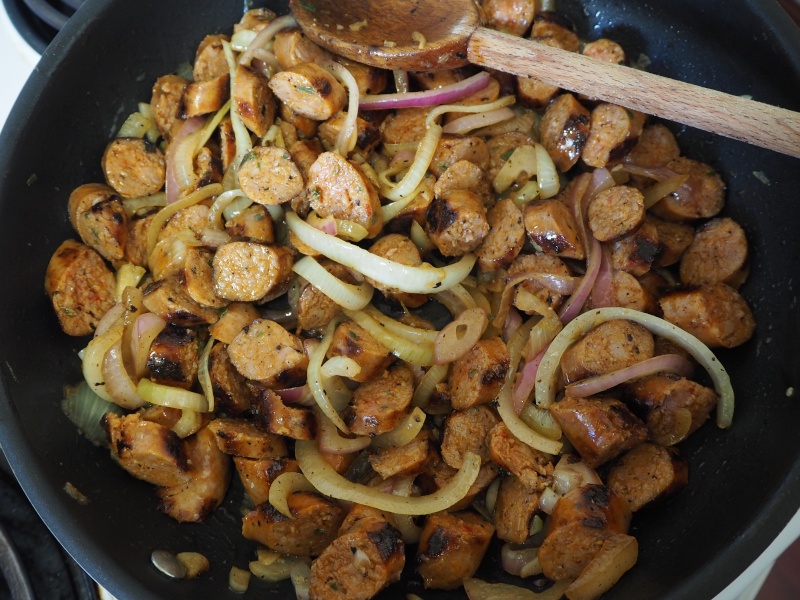 Step 3
Add rice, chili, paprika, saffron, and add stock until it's just covered. Stir once and cover. Leave to simmer until rice is cooked.
Step 4
Garnish with some parsley and it's good to go!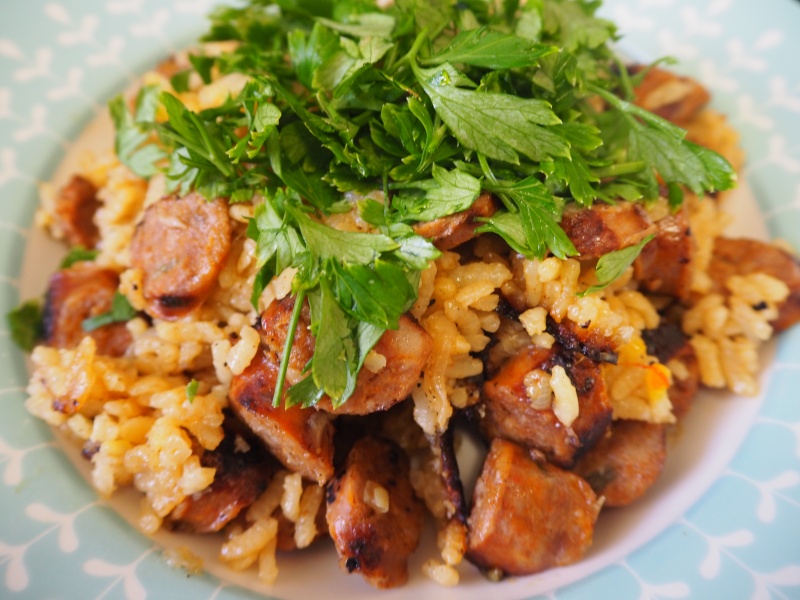 And finally dessert! A Perfect Potion of Poached Pears. This one has red wine in the recipe - sorry kids!
Ingredients:
2 pears, peeled.
2 cups red wine
2 cups water
1 1/2 cups brown sugar
1tsp cardamom pods, crushed
1 vanilla pod, seeds scraped out
1 cinnamon stick
2 star anise pods
cream, to drizzle
Step 1
Everything goes in the pot! Everything! (except the cream) BUT EVERYTHING ELSE GOES IN. Bring to a gentle simmer. Cook for 2 hours.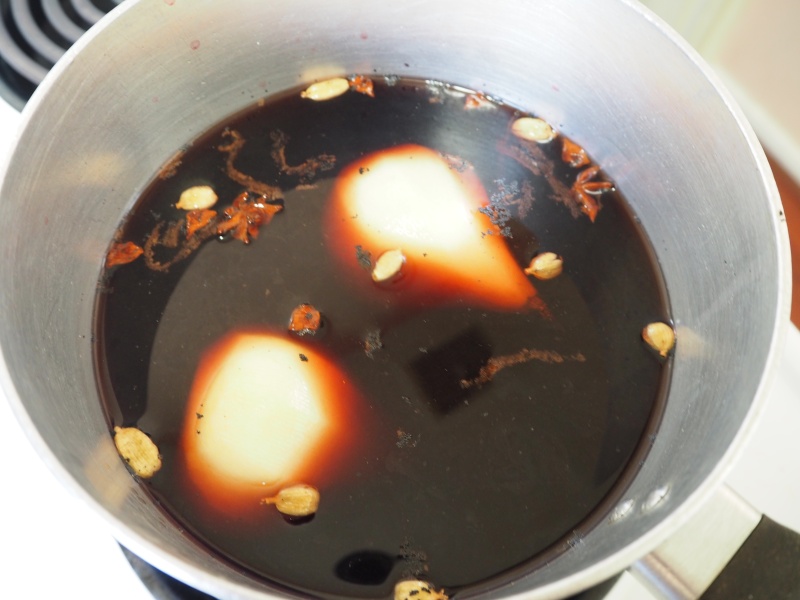 Step 2
This step is optional, but you can drink the remaining wine if you're old enough.
Step 3
Once the pears are lovely and soft, take them out of the poaching liquid and set in a bowl. Reduce the sauce to a glaze, and drizzle over pears. Add some cream for contrast.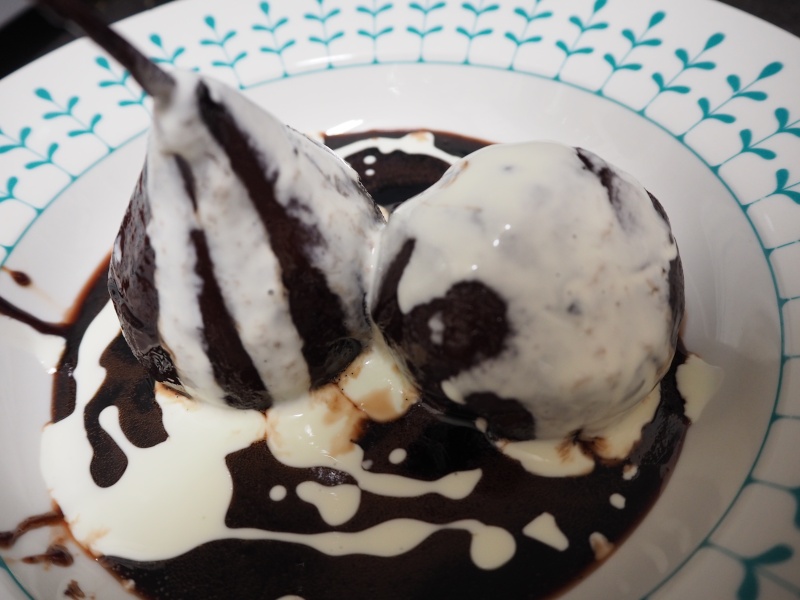 DELICIOUS! And it makes the house smell great too!
There you have it, a delicious three-course meal for our 10th anniversary.